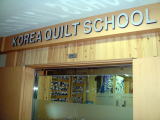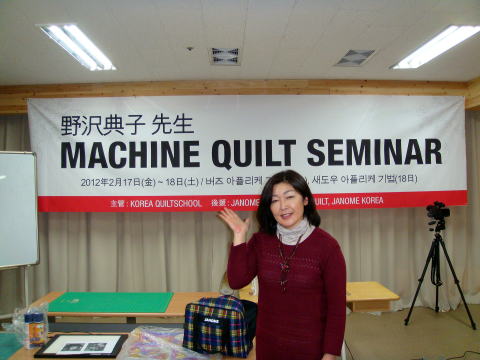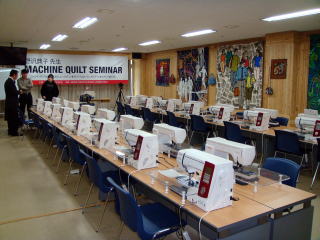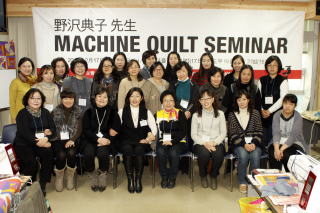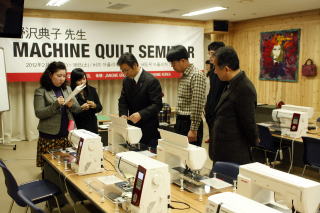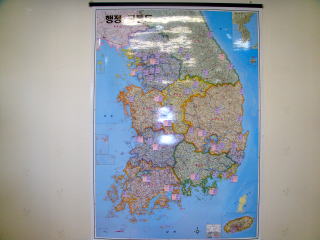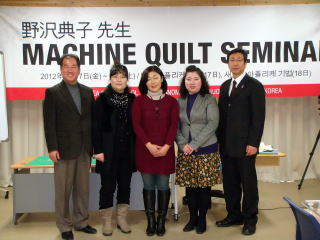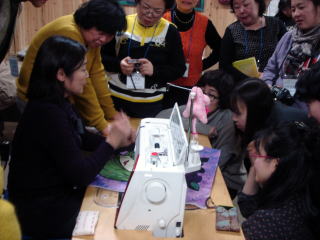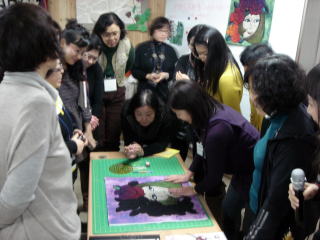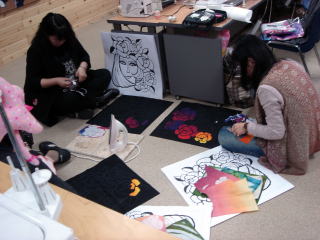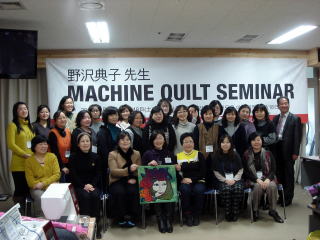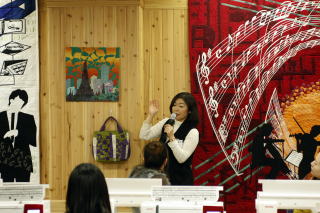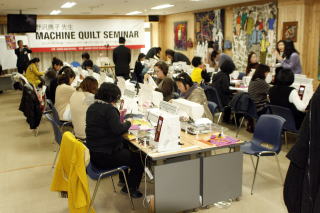 Machine Quilt Special Seminar
was held at
KOREA QUILT SCHOOL
of the Soul in Korea on February 17, 2012 and 18th.
Quilt lover participated from the whole land of Korea. There was the person who took five hours by bus.
I pray for pleasure of Art Quilt to make with a sewing machine by this seminar reaching it with a little.
It was helped by cheer and the gentleness of Korean all of you and became the good memory.
I thank for
J-ENTERPRISE Inc.,ENJOY QUILT
and
JANOME
that I caused this time.